Great Lakes ADA Center Blog
By Kelley Frake, December 19, 2022.
Accessible and Inclusive Holiday Gifts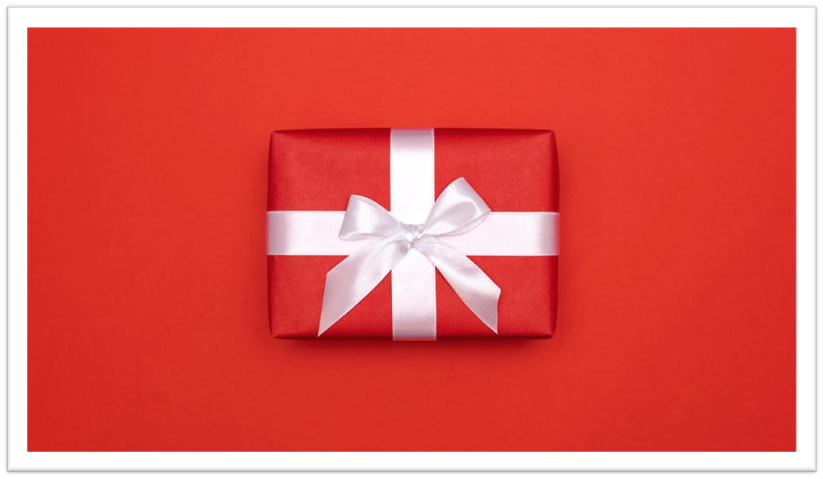 Finding the right gift for the holidays can be a challenge. For people with disabilities, this challenge can become even greater when there is a lack of disability inclusion, adaptable equipment, or barriers to access. People with disabilities deserve thoughtful gifts that speak to their interests, not ones that highlight their limitations. However, these gifts are not always easy to find in traditional retail stores. Therefore, our team at the Great Lakes ADA Center has put together the following holiday gift ideas that highlight accessibility, inclusion, and the diverse range of interests within the disability community.
Click on the following gift categories to learn more:
Disclaimer: The Great Lakes ADA Center is not affiliated with any of the following products or companies. This blog is for awareness purposes only and should not be interpreted as an endorsement or review of any products or companies listed.
Board Games
Board games, card games and other tabletop games can teach or enhance social skills such as turn taking, sharing, communicating, and problem solving. Choosing the best board games for people with disabilities will depend on their interests and particular needs.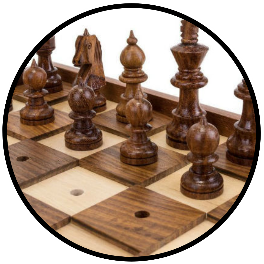 Tactile and Large Print Games
Some companies have created tactile or braille tabletop games such as chess, checkers, parcheesi, Monopoly, and more. There are also large print versions of classic board games such as Scrabble.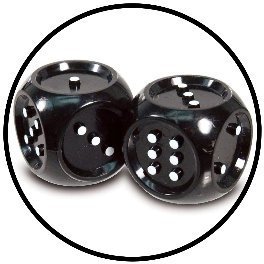 Dice and Card Games
When purchasing dice games like Yahtzee as a gift for someone who is blind or low vision, swap out the dice for large print versions or include dice with raised tactile dots. Large print or braille playing cards are also a great option.
Books
Whether it's a book or a graphic novel, nothing beats a great story. Popular book retailers and reviewers from Amazon Books to GoodReads to Barnes & Nobel provide disability book recommendations and categories that speak to the disability experience.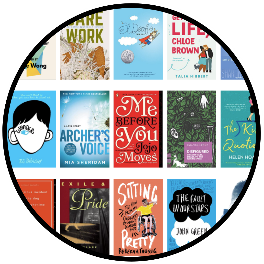 Audiobooks
For people who are blind, low vision, medically isolated, or who need to limit their screen time due to a disability, consider gifting them an audiobook or a subscription to an audiobook library like Audible.
Clothing
For many people with disabilities like cerebral palsy, Parkinson's and limited mobility, dressing independently can be a challenge. Consider giving adaptable clothing items or gift cards for adaptable clothing brands as a holiday gift.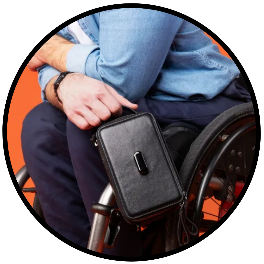 Wheelchair Accessories
Wheelchair users often accessorize and customize their chair for everyday comfort and convenience. This holiday, consider purchasing a wheelchair accessory through a major retailer like Amazon and Etsy or a specialized vendor like Ffora.
Comfort
The holidays can be a lonely and stressful time for many, especially for people with anxiety, depression, Seasonal Affective Disorder, and other mental health conditions. Consider giving sensory gifts that provide comfort and will ground your loved ones such as weighted blankets, candles, heating pads, aroma therapy oils or lotions, soft clothing or socks, journals or coloring books, bath products, and other relaxation products that promote emotional and mental wellbeing.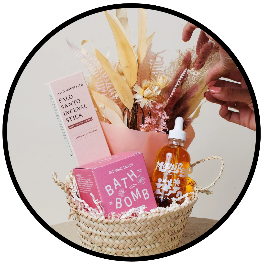 Self-Care Packages
Whether you know someone who is receiving cancer treatment, recovering from surgery or just needs some extra TLC, personalized "self-care packages" can make a great holiday gift. Etsy sellers offer a range of packages from cancer care to mental health.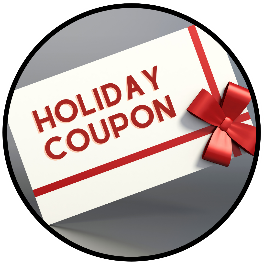 "Acts-of-Service" Coupons
A popular and low-cost idea, these coupons are typically homemade and offer "services" from the gift giver such as doing lawn care or household chores, cooking a favorite meal, scheduling appointments, or performing other helpful tasks. For people with disabilities who find it difficult to ask for help, offering these coupons as a gift can be a fun and thoughtful way to offer your support.
Dolls
Disability representation in dolls, stuffed animals and other toy characters is on the rise. This article highlights a few amazingly awesome dolls with disabilities and doll accessories such as walkers, canes, service dogs, etc. that would make a great holiday gift for a loved one with a disability.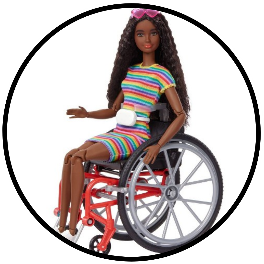 Barbie Dolls with Disabilities
Mattel recently introduced a diverse line of dolls that feature a wheelchair, prosthetic leg, behind-the-ear hearing aid, and a Ken doll with vitiligo. Check out this article for more information on the inclusive Barbie Fashionista line.
Electronics
Assistive technology and electronics can come in many forms, but a few popular items include digital alarm clocks that record reminders like Reminder Rosie, speech-to-text software like Dragon for people who have difficulty using standard keyboards, Aira's visual interpreting services for people who are blind, Bluetooth trackers like Tile Mate for people who lose important items due to memory impairments, and stabilizing utensils like Liftware for people with hand tremors or limited mobility.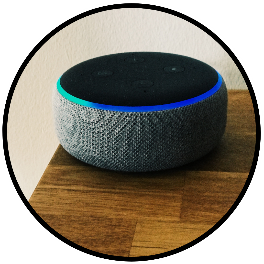 Alexa, Google Assistant, and Other Digital Assistants
Electronics that incorporate a voice-activated assistant can be a great all-in-one gift for people with many types of disabilities. These digital assistants can often set timers, connect the listener to information like the news or weather, prep a grocery list, or even make phone calls.
Gift Cards
While not the flashiest present, gift cards can be a practical and empowering option for people who have limited income or who need to spend their money on necessities like medication, healthcare costs, transportation/paratransit, etc. Purchasing gift cards for necessities like groceries and gas can help take away some of the financial burden and allow someone with a disability to purchase what they want instead of just what they need. On the other hand, providing gift cards to restaurants, clothing retailers, electronics stores, etc. can empower someone to treat themselves without worrying about whether they will still have enough money for necessities.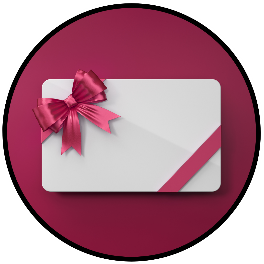 Disability Benefits and Gift Cards
Something to keep in mind is if you are purchasing gift cards for someone on Social Security Disability Benefits, the cards could potentially be counted as "income" for the month they were received. Be sure to discuss this with the recipient ahead of time as receiving too much income in one month can jeopardize disability benefits.
Movies and TV
When purchasing movie tickets or gift certificates, consider doing some research about local theatres that offer audio description and/or caption services. Include this information with your gift, especially if there is a specific movie/screening time that the recipient would like to attend. For those looking to give a streaming service subscription as a gift, many major companies like Netflix and Hulu will offer information on their website about audio described and captioned titles.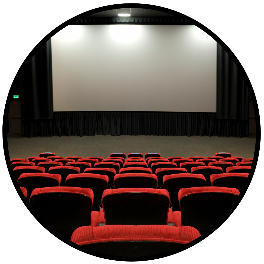 Sensory Friendly Showings
Many movie theatres will offer sensory friendly showings for individuals on the autism spectrum or for those with other sensory needs related to a disability. These showings often turn the lights up and the sound down as well as allow the audience to stand up, dance, walk around, shout or sing. Check local listings or call the theatre for information on these show times and to purchase tickets as a gift.
Sports
For wheelchair users, there are a number of adaptive sports teams and programs throughout the country. Consider sponsoring the cost for someone to join their local team or purchase sports gear for them as a gift. Check out these adaptive sports equipment providers and products from Move United.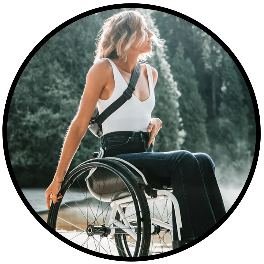 Outdoor Activities
Many state natural resource departments will list information on their website related to upcoming accessible outdoor activities. In addition, check out Buckmasters list of outdoor organizations for persons with disabilities to find out more about their services and give the gift of adventure this holiday season. Activities can include accessible hunting, fishing, nature walks, veteran-only events and more. Access Outdoors Occupational Therapy offers a great list of adaptive outdoor equipment suppliers for persons with disabilities.
Toys
Just like people with disabilities, accessible and inclusive toys can come in a range of shapes, sizes and forms. When looking for gift ideas for kids with disabilities, talking to the parent or guardian can help give you a better idea of what the child prefers and what they've already tried. Check out these 22 Gift Ideas for Kids with Special Needs as well as these inclusive toys from Lakeshore to get the conversation going.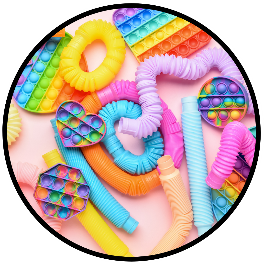 Sensory and Fidget Toys
These categories of toys are often used by individuals who have ADHD or other disabilities that cause anxiety, poor concentration, or fidgeting. These toys are typically small and can be kept on a desk or easily stowed away. Therapy Shoppe offers a selection of fidget and sensory toy categories to choose from.
Video Games
For many people who experience isolation due to a disability, video games can open the door to an exciting new world full of interaction, problem-solving, teamwork and adventure. Game Accessibility is one of the many online organizations that offer in-depth accessibility reviews of video games and provides recommendations based on disability type. In addition, AbleGamers works to create opportunities for play and socialization for persons with disabilities in video games.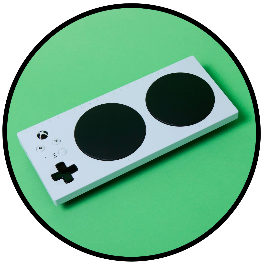 Adaptive Controllers
When purchasing a video game, remember that the games themselves may not be the only part that needs to be accessible. Check out these 12 Adaptive Gaming Controllers that can assist persons with various disabilities such as paralysis, cerebral palsy, amputated limbs, and more.
Wellness
Gifts like massages, facials, mani-pedis, and other spa treatments can be a huge hit for people with and without disabilities. However, there may be additional questions you need to ask in order to ensure the service will be accessible for someone with a disability. For example, is the facility accessible? Does the service provider do home visits? Are they able to make modifications to the service? Can they use unscented products? These are all potential questions one could consider before purchasing a wellness or spa treatment as a gift. This article also covers a few tips for service providers on how to alter a massage or provide better access to a client with a disability.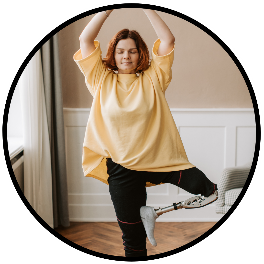 Meditation and Anti-Anxiety Apps
Many people with mental health and insomnia-related disabilities swear by meditation or anti-anxiety apps that they can access anytime and anywhere on their mobile device, tablet, etc. If you are looking to purchase an app subscription for someone this holiday season, Healthline provides a ranking and review of the pros and cons of popular apps for anxiety and meditation.